An art museum on the shores of Lake Hamana with an excellent view where you can enjoy the café gallery and Japanese art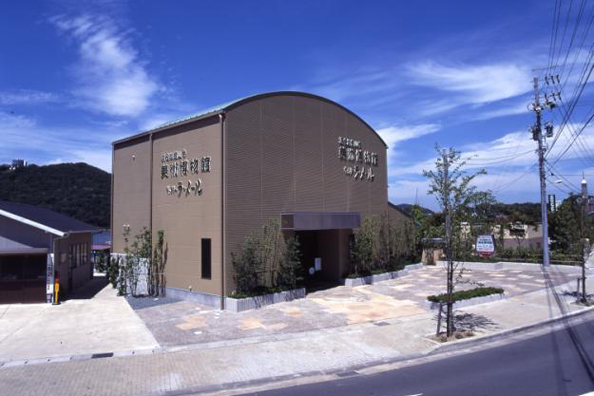 The Lake Hamana Kanzanji Art Museum is an art museum located in the Kanzanji hot springs area by Lake Hamana in western Hamamatsu City, and it adjoins the hot springs hotel Tokiwasure Kaikaitei. The location on the shores of Lake Hamana has an excellent view, and the first floor is devoted to the Kaikaitei Café Gallery La Mer with large windows looking out onto Lake Hamana. Meanwhile, the space on the second floor is an art museum with two exhibition rooms. Personal exhibitions and small concerts are often held in the first floor gallery.

The art museum seems small at a glance, but the pieces on display are almost all priceless objects and definitely worth seeing. The collection is mainly composed of typical pieces of Japanese art from the Edo period owned by the Tokugawa family, and the exhibits are rotated seasonally.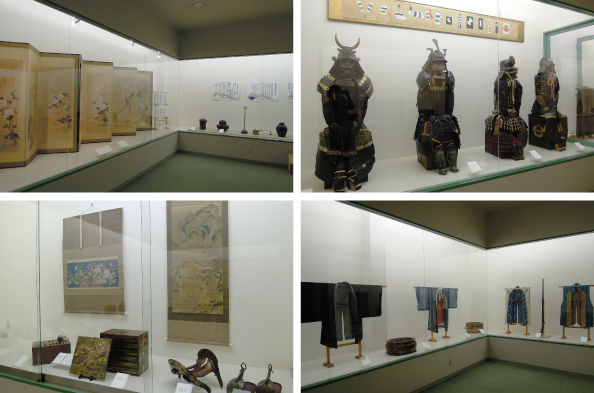 Point! Tokugawa Ieyasu was a famous general of the Sengoku era who built Hamamatsu Castle in Hamamatsu City, and later unified the country. This gives Hamamatsu a strong connection with the Tokugawa family.
Particularly, this tea kettle, called Hiragumogama for its resemblance to a crawling spider, is the centerpiece of the collection, with great historical value. It is said that the owner, Matsunaga Hisahide (1510 - 1577), was repeatedly asked for it by famous Sengoku era general Oda Nobunaga (1534 - 1582), but never gave it up. Even when he was invaded by Nobunaga and driven to suicide, he refused to hand it over to Nobunaga, and took it with him to his death in an explosion.
It was later found and cherished by Nobunaga, and it is this treasured Hiragumogama which is now on display at the art museum.
※Exhibits change depending on the season.

The café opens at 8:30 am, so after a morning stroll you might enjoy a luxurious breakfast looking out over Lake Hamana. There is also a vintage gramophone, as befitting of a museum, so you can enjoy nostalgic tones on request. You can also enjoy the café's popular traditional okonomiyaki, called negiyaki, with a light and fluffy texture that is irresistible.


2013.1.16 update



ADDRESS
3313-1 Kanzanji-cho, Nhishi-ku,
Hamamatsu-shi, Shizuoka, Japan
431-1209
PHONE
053-487-1513
OPEN HOURS 
8:30am - 5pm
CLOSE
Wednesdays
※if Wednesday is a holiday, then the following day
during changes in exhibits,
and at the end of the year
※open for business starting on January 1st
TRANSPORTATION
From Hamamatsu Station
[BUS]
Take the "Kanzanji Onsen" line bus (45 minutes ride) at bus stop #1 of the bus terminal to "Hamanako Palpal" then walk 1 mitute.